looking for wholesale beads for your retail jewelry business?
find out why we are the number 1 online store for everything to do with bead jewelry
Buy Wholesale Beads from Our Bali Beads catalog. We sell the best Bali beads at the best prices. Global Shipping. Shop & Save!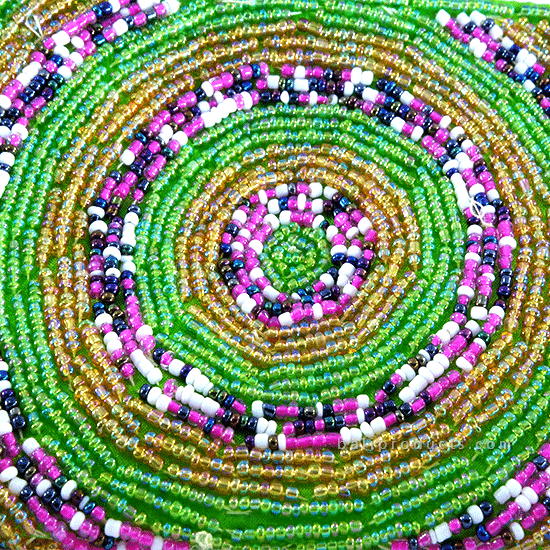 Buying wholesale beads from Bali provides you with a large selection of beads at very low unit prices. Of course you will also have some shipping charges but the lightweight beads are not going to be as costly as other items from the island.
If you coordinate your purchases to once or twice a year you can also ship just once and avoid multiple smaller shipping costs.
Wholesale Beads
Choosing beads wholesale means having a good idea of what your customers will want. To get an idea of the styles and types of beads that are selling well you can do a quick bit of research online. Look at the styles and types of wholesale beads marketed on other websites that sell nationally or internationally.
Of course you don't want to just copy what they are selling, but this will be a general guide. As well as beads, you will most likely want to talk to the beads wholesaler about the extra bead jewelry items such as clasps, wire and spacers.
You can check out all of the different types of Bali Beads Jewelry we sell – bead bracelets, bead charms, bead necklaces, bead earrings etc. and in all the different types of bead materials – silver beads, resin beads, crystal beads, plastic beads, wood beads etc. by clicking on our Bead Jewelry Catalog link.
buying tips for wholesale beads
As in all types of purchases, working with a well-known and reputable bead wholesaler is a good first step. Look for someone that offers a wide range of products that are high quality.
We can help you in your search, as we have connections with many great bead manufacturers on the island. To see more about the wholesale sourcing and buying services we provide wholesale beads buyers, please take a look at our Wholesale Sourcing & Buying Services page.
While many beads are produced the traditional way in Bali, there are also more bead manufacturers moving to automated types of production. This is great for beads that can be stamped or are molded, but for the true Balinese styles, handmade is still the best option.
For very large orders of the handmade styles of beads, you may need to provide advanced notice. It takes time to make these, as there are so many fine details. When you place your bead order you will be informed of the turn around time.
Don't be afraid to negotiate the price with the bead wholesaler. This is more difficult when placing the first order, but should become easier as you repeat. The more often you order and use the same bead wholesaler the better deal you should be offered. Buying larger bead qualities at a time can also increase your negotiating power.
In some cases you can even customize your own beads. This is most possible when you are ordering wholesale beads made from silver. This versatile material can be carved in to any shape, so you can provide your own custom made designs.
To see more about creating your own custom made bead designs when working with a wholesale beads manufacturer in Bali, please take a look at our Custom Made & Design Services page.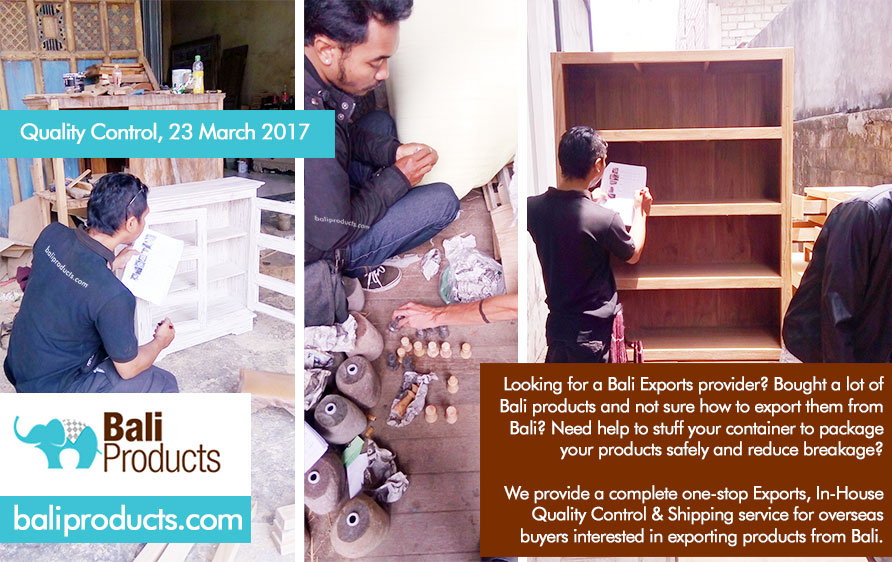 shipping times
With today's global economy and shipping, delays in shipments are uncommon. A good bead wholesaler will provide you with information on the time that your order will ship. They typically provide all shipment information via email with tracking as available.
Shipping by air is fast. In some cases, the order can be placed and received internationally in the same week. Of course this depends on the availability of the specific beads that you order and the seller's ability to coordinate the order packing and shipping.
We can help coordinate with the bead manufacturer on your behalf, as well as provide an extra quality control service before shipping out.
To find out more information regarding the in-house quality control and export services we provide beads buyers in Bali, please take a look at our Exports & Quality Control Services page.
You can check out all of the different types of Bali Beads Jewelry we sell – bead bracelets, bead charms, bead necklaces, bead earrings etc. and in all the different types of bead materials – silver beads, resin beads, crystal beads, plastic beads, wood beads etc. by clicking on our Bead Jewelry Catalog link.
wholesale beads buyers welcome
Many of the sellers offering wholesale beads are willing to work with smaller international buyers. This means you don't have to buy exorbitantly large quantities of the same bead to be offered discounts.
You can select a smaller number from a lot of different styles and still get a wholesale price. This is often true of beads as well as many other popular Bali products.
our wholesale products catalog
You can see the complete range of all of the different types of Wholesale Products we sell – Wholesale Fashion, Wholesale Clothing, Wholesale Belts, Wholesale Beads, Wholesale Silver Jewelry, Wholesale Corporate Gifts, Wholesale Aromatherapy, Wholesale Jewelry, Wholesale Home Decor, Wholesale Shoes, Wholesale Bags, Wholesale Handicraft, Wholesale Candles, Wholesale Sarongs, Wholesale Furniture, Wholesale Art, Wholesale Fabric etc. and our Wholesale Buyers Private Branding & Label Services etc. – and much more – by clicking on any of our catalogs in All Our Catalogs link.
So want to see our catalogs and see what you can buy online? Check out our extensive product range. You can browse all of the products we have for sale by browsing all of our online shopping stores catalogs on the side bar.
And if what you are looking to buy can't be found in our own Online Shopping Store Catalogs, don't worry…..we will either source it for you, design it with you, or arrange to have it made by one of our quality vendors!
So find out why we are the Number 1 Online Shopping Stores Website & Sourcing Agency in Bali & Indonesia. Give us a call or send us an email. You will not be disappointed!
We look forward to welcoming you as one of our valued clients.
The Bali Products Team