Sourcing for furniture wholesalers for your retail furniture business?
Find out why we are the no.1 products wholesaler in Bali and Indonesia
Find Furniture Wholesalers in Bali for your retail business. Browse our extensive Wholesale Furniture Catalog. Wide range of furniture at wholesale prices. Global Shipping. Buy & Save!
Bali furniture is well known all over the world and is characterized by its intricate detailed carving, as well as the solid pieces of wood used. Several eco friendly types of wood are used to create the furniture, thus ensuring that the natural flora and fauna of the island is not destroyed in the process of making furniture.
Furniture wholesalers are found in abundance all over the island, as well as other parts of Indonesia, and each area specializes in its own unique style of furniture.
Finding the right furniture wholesalers to suit your needs can be the most challenging part of purchasing export furniture overseas for your retail business. This is what we at Bali Products are here for. We provide overseas buyers seeking to find and purchase quality Bali wholesale furniture with a complete one-stop on-island wholesale agency service.
As a sourcing agent for Bali wholesale furniture, we will seek out and find quality furniture wholesalers and wholesale furniture products to meet your product specifications.
As a wholesale buying agent, we are able to purchase on your behalf any wholesale furniture products to ensure the best wholesale prices, terms and conditions. Our aim is to make finding and buying wholesale products from Bali as problem free as possible.
You can check out all of the different types of Wholesale Bali Furniture we sell – organized by room, furniture piece, style, collection, material, and indoor/outdoor, and our Wholesale Buyers Private Label Services  by clicking on our Furniture Catalog on the side bar.
How it works
All you need to do is let us know what type and style of furniture wholesalers you are looking for, and we can do the rest. We can arrange a wholesale furniture buying trip for you. We will source and prepare in advance of your arrival a list of potential furniture manufacturers, and we will arrange a scheduled buying trip for you to visit these factories.
Should you choose not to come to Bali, we will send you this sourced information, and upon confirmation with you, will act as your local wholesale agent to negotiate and purchase wholesale furniture from these manufacturers, on your behalf.
Bali is a wonderful place to come for a holiday, and you can combine business with pleasure by visiting furniture manufacturers while you are here. In this way you will be able to see the types of furniture available, and talk to the manufacturers in person.
Once you have done this, you will not need to keep coming back. We can handle all aspects of ordering and shipping your product to you.
To find out more about the wholesale sourcing and buying services we offer buyers seeking furniture wholesalers, please take a look at our Product Sourcing & Buying Services.
Types of furniture available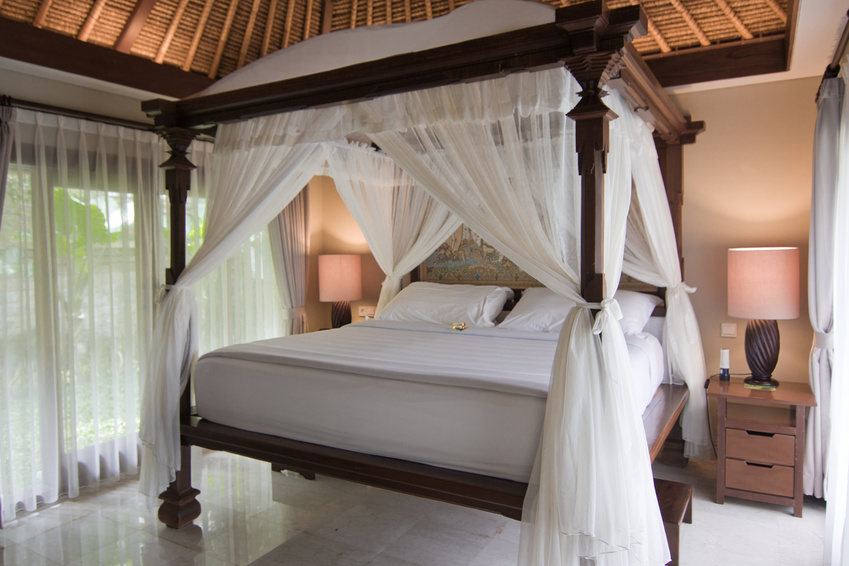 Almost all types of furniture pieces are made in Bali, ranging from indoor to outdoor. There are furniture wholesalers offering pieces for the house, office and hotels, to suit all budgets. The designs range from contemporary through to colonial, using various different materials.
When choosing furniture for the house, it is best to take each room individually. There are some great choices of chairs and sofas for the living room, as well as tables for the kitchen and dining rooms. To learn more about the various types of wholesale furniture for the home, please take a look at our Wholesale Bed, Wholesale Table, Wholesale Sofa and Wholesale Chair pages.
When providing furniture for the office, the styles tend to be more practical, and made with organization in mind. There are various choices of chairs and desks, as well as shelving, and cabinets made with the office in mind. To learn more about the different types of wholesale office furniture available in Bali, please take a look at our Wholesale Office Furniture page.
Bali offers a distinct style of furniture, which looks great in any setting. There is also the possibility of designing your own styles of furniture. To learn more about the customized furniture product and design services we provide wholesale furniture buyers in Bali, please take a look at our Custom Made & Design Services.
Each part of Indonesia specializes in their own style of furniture. We have connections with furniture manufacturers in several locations, around Indonesia, and can help you find the best deals and prices from furniture wholesalers.
You can see more about the different types of furniture makers in Indonesia by looking at our Indonesian Furniture Wholesale page, and you can learn more about the various furniture factories by looking at our Furniture Factory and Wood Furniture Manufacturer pages.
You can check out all of the different types of Wholesale Bali Furniture we sell – organized by room, furniture piece, style, collection, material, and indoor/outdoor, and our Wholesale Buyers Private Label Services  by clicking on our Furniture Catalog on the side bar.
Ordering  from furniture wholesalers
Ordering from furniture wholesalers does not have to be difficult. There are a many great furniture products to choose from, and you can pick from what is available as ready made stock, or create your own custom made to order designs. When designing your own furniture, there are a few steps that need to be followed.
The first step is to make a sample. Once you have seen what the manufacturer is capable of, and explained any changes, the ordering process will be much easier.
The manufacturer will need to keep a master sample to follow. You can then place orders, based on the master sample. Timing will differ slightly from manufacturer to manufacturer, as well as for different products.
Furniture is shipped by sea. There are several shipping companies on the island and we can help you with this too.
To find out more about the quality control and exporting services we offer buyers using furniture wholesalers in Bali, please take a look at our Bali Exports & Quality Control Services.
Our wholesale product catalogs
You can see the complete range of all of the different types of Wholesale Products we sell – Wholesale Fashion, Wholesale Clothing, Wholesale Belts, Wholesale Beads, Wholesale Silver Jewelry, Wholesale Corporate Gifts, Wholesale Aromatherapy, Wholesale Jewelry, Wholesale Home Decor, Wholesale Shoes, Wholesale Bags, Wholesale Handicraft, Wholesale Candles, Wholesale Sarongs, Wholesale Furniture, Wholesale Art, Wholesale Fabric etc. and our Wholesale Buyers Private Branding & Label Services etc. – and much more – by clicking on any of our catalogs in All Our Catalogs link.
So want to see our catalogs and see what you can buy online? Check out our extensive product range. You can browse all of the products we have for sale by browsing all of our online shopping stores catalogs on the side bar.
And if what you are looking to buy can't be found in our own Online Shopping Store Catalogs, don't worry…..we will either source it for you, design it with you, or arrange to have it made by one of our quality vendors!
So find out why we are the Number 1 Online Shopping Stores Website & Sourcing Agency in Bali & Indonesia. Give us a call or send us an email. You will not be disappointed!
We look forward to welcoming you as one of our valued clients.
The Bali Products Team