Looking for a belt wholesale supplier for your retail clothing store?
Find out why we are the no.1 online shopping store for Bali products
Want a Belt Wholesale? Browse our extensive online wholesale catalogs. Great Quality at Low Prices. Global Shipping. Buy & Save!
Belts are clothing accessories that have always been thought to be a practical piece. Belts are used to keep pants secure at the waist or hips, and traditionally for years were only made and sold in plain colors, that blended in with the trousers. However, in recent years, belts have become very much a form of fashion accessory, and a fashion statement piece in themselves.
There are many different options available when it comes to styles of belts, and including a belt range in your clothing line is becoming essential, rather than an afterthought. A belt is one item that allows you to upsell in your store – someone comes in for trousers, and as they buy, you add socks, belts etc. to match! You provide a solution.
A clothing manufacturer will not necessarily be able to produce belts, so you may have to find a specialist apparel wholesale supplier. We can help you with this, as we have connections with a variety of different belt wholesale suppliers in Bali in particular, as well as Indonesia in general.
To find out more about the wholesale products sourcing and buying services we provide belt wholesale buyers in Bali, please take a look at our Wholesale Product Sourcing & Buying Services.
You can browse all of the wholesale apparel products we have for sale by browsing all of our online shopping catalogs on the side bar.
Types of belts for women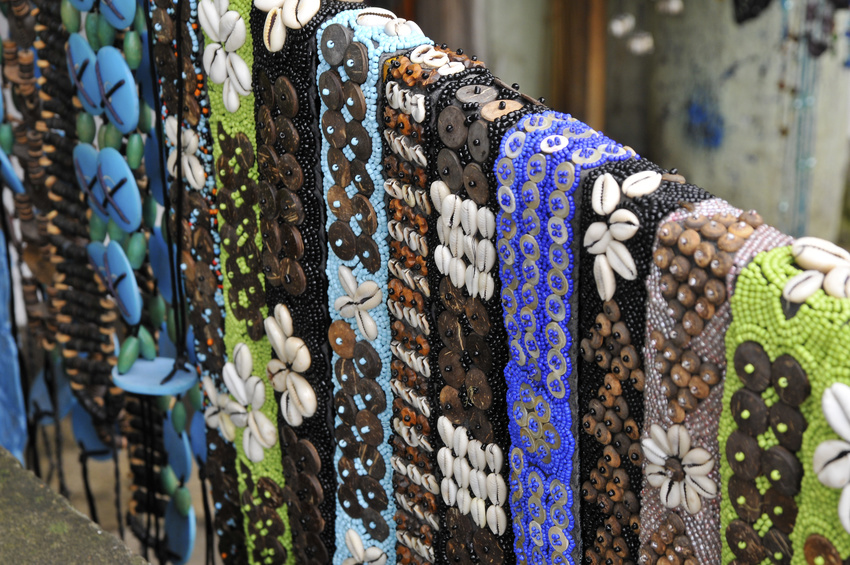 There are many ways for women to wear a belt – it can be worn at the waist, or around the hips, and can be thin or wide. Offering a belt brings a whole new dimension to your retail collections and lines, and dresses can have a completely different look when paired with a casual or sophisticated belt option.
A belt can be made of several different materials that can be interchanged. The classic style of belt  is made of leather, usually in a thin style, and in muted colors, combined with a simple buckle.
Natural or synthetic suede can be used as a softer alternative to leather, and can be  plain, or with patterns or even braided. There are many choices of colors and styles, and you can even design your own patterns to be imprinted in to the suede. To find out more about the custom made services we provide belt wholesale buyers looking to create their own belt designs, please take a look at our Custom Made & Design Services.
Other styles of belt include wide belts made from elastic, with elaborate bead-work patterns. These are one of Bali's trademarks, and are a very popular way of bringing color and style to an outfit.
Belt wholesale for men
A belt can also be tailored to the male market. Belts are an important and integral part of all men's wardrobes. They are used for much more than just holding up a pair of trousers. They can help create a stylish look that will make the wearer feel more confident.
Belts for men are mostly made of either leather or canvas. They come in a variety of colors, but the most popular are the classic brown and black. There are formal, casual and woven styles. All can be customized with a company logo or a stylized pattern.
There are many styles to choose from, and you can also be creative with the buckles to bring a different aspect to the finished piece. There are big Gothic styles, as well as more conservative plain buckles.
When you choose a belt wholesale supplier in Bali, you will find a range of ready made stock items that reflect the types belts that cater for all customers, both young and old. All you need to do is choose what you think your own retail customers will like.
Ordering and shipping
Ordering from a belt wholesale supplier can be very simple with our help. We are here to give guidance every step of the way, from initial sampling, to ordering, quality control and shipping.
We have expert staff that are fluent in both English and Indonesian, that will take the frustration out of communicating with the suppliers. We have great relationships with many different belt wholesale suppliers, and will be able to find exactly what you want.
Shipping is by air or sea. For smaller objects like a belt wholesale, air freight is the better option as you will have your product within days.
To find out more about the in-house quality control and export services we provide wholesale buyers in Bali, please take a look at our Exports & Quality Control Services.
Our wholesale clothing & accessories catalog
You can see the complete range of wholesale clothing and accessories we offer wholesale buyers – beach clothing, womens/men/childrens clothing, batik clothing, handbags, shoes, belts, sandals, shawls etc by clicking on our Clothing & Accessories Catalog on the side bar.
So want to see our catalogs and see what you can buy online? Check out our extensive product range. You can browse all of the products we have for sale by browsing all of our online shopping stores catalogs on the side bar.
And if what you are looking to buy can't be found in our own Online Shopping Store Catalogs, don't worry…..we will either source it for you, design it with you, or arrange to have it made by one of our quality vendors!
So find out why we are the Number 1 Online Shopping Stores Website & Sourcing Agency in Bali & Indonesia. Give us a call or send us an email. You will not be disappointed!
We look forward to welcoming you as one of our valued clients.
The Bali Products Team