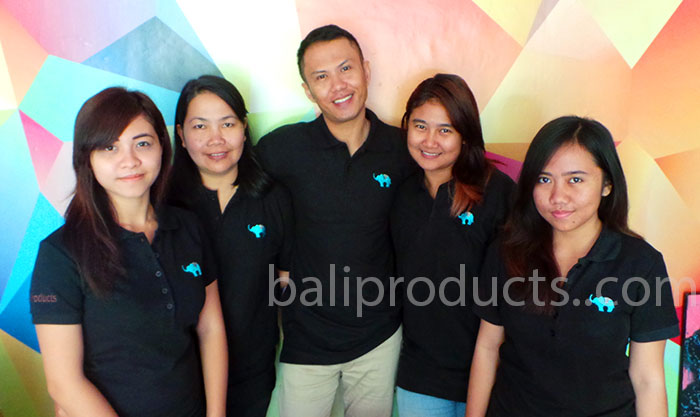 Want a product sourcing agent to supply your retail business?
Find out why we are the no.1 wholesale sourcing & buying agent in Bali & Indonesia
We are a product sourcing agent offering a wholesale product sourcing service in Bali & Indonesia. We also offer product design, custom made, private label, export and quality control services.
Finding quality wholesale products and wholesale manufacturers in Bali and Indonesia can be difficult. Bali Products provides overseas buyers seeking to find and purchase quality products with a complete one-stop wholesale sourcing & buying agency service. As a sourcing agent for wholesale products, we will seek out and find quality manufacturers and wholesale products to meet your product specifications. As a buying agent, we are able to purchase on your behalf any products made in Bali & Indonesia to ensure the best wholesale prices, terms and conditions. Our aim is to make finding and buying products from Bali and Indonesia as problem free as possible.
How it works
Simple. You inform us what wholesale products from Bali & Indonesia that you would like to purchase, and if you would like us to arrange a buying trip for you. We will source and prepare in advance of your arrival a list of potential wholesale product manufacturers, within a particular category, and we will arrange a scheduled buying trip for you to visit these product manufacturing factories. Should you choose not to come to Bali or Indonesia, we will send you this sourced information, and upon confirmation with you, will act as your local agent to negotiate and purchase wholesale products from these suppliers, on your behalf. Alternatively, if you have suppliers or manufacturers already in Bali or Indonesia, we will act on your behalf and arrange for the placing of an order, payments, quality control and inspection, and shipping of your order.
Our wholesale product sourcing & buying agency services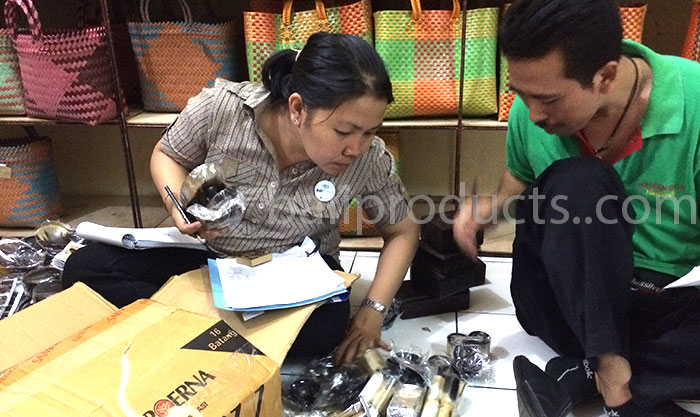 Sourcing and buying wholesale products from Indonesia and Bali could not be easier when you use the professional product sourcing & buying agency services of Bali Products.
We provide our valued customers with the following Indonesia Wide Sourcing & Buying Agency services for wholesale products:
Product sourcing services
Sourcing and finding quality product manufacturing facilities
Factory appraisals
Sample & swatch sourcing
Arranging for shipments of samples
Design of new products
New Product Development
Quality Control
Liaison between the buyer and the factory
Wholesale product price and costing negotiation
Development of a detailed Product Sourcing Report
Product buying services
Customized Product Buying Trip Schedule, listing factories and products
Free Pick-up and return from your hotel or villa
Your own private Air-Conditioned car and driver
Your own bi-lingual Bali Products Customer Service Representative for the duration of the trip
Negotiation of wholesale product prices on your behalf
Our wholesale sourcing fee
Wholesale Sourcing & Buying Trip Fee: Bali Products charges USD$130 per day for all Wholesale Sourcing and Buying trips undertaken on behalf of buyers based on sourcing requests from remote buyers who are physically overseas, or with a buyer who is physically on-island in Bali or Indonesia.
Agency Service Fee: Once the Sourcing Trip is completed, you can either choose to place and process product orders with the vendors yourself, or instruct Bali Products to act as your agent on your behalf. If you would like Bali Products to act on your behalf and look after your order, then we will carry out all the steps in the product order process, from placing the order, arranging for master sample production, quality control inspection of final production runs, product collection, paying for the order, and packing and shipping of these goods on your behalf, at a rate equal to 13% of the invoiced value of the items. This fee is optional.
We will send you a signed billing sheet specifying the date, the activity and the amount of time we spent carrying out wholesale sourcing and buying work on your behalf.
How to hire us
You can contact Bali Products in regard to arranging a Wholesale Sourcing or Buying Trip to find or purchase products in Bali and Indonesia by calling or contacting us through our contact form.
The process of wholesale product sourcing & buying in Bali and Indonesia could not be easier.
Some more info
To find out more about the types of products that we can source for you for both wholesale and retail buyers, please take a look at our Wholesale Products to Sell, and Product Wholesale pages. To find out more about the product services that we offer, please take a look at our Wholesale Product Sourcing and Product Sourcing Services pages.
The widest range of online shopping stores catalogs
So want to see our catalogs and see what you can buy online? Check out our extensive product range. You can browse all of the products we have for sale by browsing all of our online shopping stores catalogs on the side bar.
And if what you are looking to buy can't be found in our own Online Shopping Store Catalogs, don't worry…..we will either source it for you, design it with you, or arrange to have it made by one of our quality vendors!
So find out why we are the Number 1 Online Shopping Stores Website & Sourcing Agency in Bali & Indonesia. Give us a call or send us an email. You will not be disappointed!
We look forward to welcoming you as one of our valued clients.
The Bali Products Team