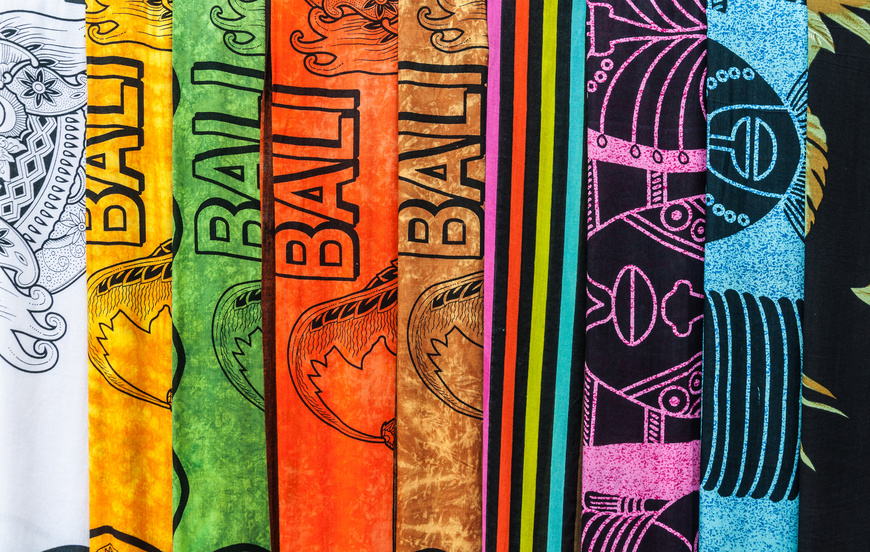 looking for a sarongs factory in bali for your clothing business?
find out why we are the no.1 online store in bali & indonesia for wholesale products
Want a Sarongs Factory in Bali to make your clothing? Extensive network of Sarong Bali Factories. Browse our extensive Wholesale Sarongs Catalogs. Great Quality at Great Prices. Global Shipping.
The wholesale export industry in Bali is a rapidly expanding business. You can find a garment factory almost everywhere on the island. The majority of sarongs factory in Bali are concentrated in the south of the island, and range in size from small family run home industries to larger scale manufacturing production.
All of the sarongs factories pride themselves in providing great quality sarongs for a reasonable price. Each sarongs factory in Bali tends to specialize in a certain type of sarong, so you will need to do some research to find the sarong factory that suits your needs.
We have connections with many different sarongs factory in Bali, and can help you to find the sarongs manufacturer you are looking for. If you are looking to create a new sarong design or product, or find a new factory for your existing product range, we would love to help.
We offer wholesale sarong buyers using a sarongs factory in Bali with a wholesale sourcing and vendor selection service, and you can find out more details by visiting our Wholesale Sourcing & Buying Service page.
You can check out all of the different types of Wholesale Sarongs we sell overselves online – Dress, Beach, Mens, Tie Dye, Batik etc. and our Wholesale Buyers Private Label Services by clicking on our Sarongs Catalog link.
why use a sarongs factory in bali?
Sarongs have been produced in Indonesia for hundreds of years. The people here know all there is to know about making a sarong. That is why Indonesia, and Bali in particular is the place to come when you are looking to have wholesale sarongs made for sale at retail.
Ordering from a sarongs factory in Bali is a great choice, as you know you will be getting a great quality product, for a good price. This will allow you to resell at retail in another country for a profit. The factories in Bali do not require such large minimum orders as other countries, like India nad China. This means that you can start out small, and grow as you understand what sells well with your target customer group.
Bali has a wide range of sarong fabrics to choose from, as well as the chance to design your own sarong prints. There are also great ways to accessorize your sarongs, with buckles and other decorative elements.
The Balinese people are very creative, and offer a wide range of sarong design styles to choose from, and there is also the opportunity to create your custom made to order designs. To find out more about creating your own customized sarong designs, please take a look at our Product Design & Custom Made Services page.
working conditions in sarongs factory in bali
The reason you can find good prices by ordering from a sarongs factory in Bali is because the cost of living is low in Bali and Indonesia. This is changing, as costs all over the world increase, however, Bali still remains relatively cheap compared to other Asian manufacturing countries.
This does not mean that the conditions in the factories are substandard. There are guidelines set out by the government about working conditions, and the majority of the garment factories adhere to these rules. Workers are paid well, and given meals and overtime pay where necessary.
All employees are treated fairly and there is a family atmosphere in most work places. All religions work side by side in harmony, and the factories are kept clean and safe. Some even provide living quarters for the staff that live far away. Everything is done to make sure the employees are happy and well taken care of.
You can check out all of the different types of Wholesale Sarongs we sell overselves online – Dress, Beach, Mens, Tie Dye, Batik etc. and our Wholesale Buyers Private Label Services by clicking on our Sarongs Catalog link.
how to order
It is possible to go direct to a sarongs factory in Bali and start placing orders. However, it is advisable to go through an agent to avoid frustrations down the line. Not all factories have staff that speak English and so communication can be hard.
We offer an agent service, where we will find the right sarongs factory for your needs, and handle all the communication on your behalf. We have very knowledgeable staff that are bilingual in English, and Balinese/Indonesian. We also have a great working relationship with several sarong factories on the island.
Ordering can be done via email, and we will give regular status reports on your orders, as well as performing quality control checks before shipping. There are several options for shipping, both by air and sea. DHL, Fed EX and UPS all have offices in Bali, and pick up shipments every day from Monday through Saturday.
To learn more about the quality control and export services we offer wholesale sarong buyers, please take a look at our Bali Exports & Quality Control Services page.
our wholesale product catalogs
You can see the complete range of all of the different types of Wholesale Products we sell – Wholesale Fashion, Wholesale Clothing, Wholesale Belts, Wholesale Beads, Wholesale Silver Jewelry, Wholesale Corporate Gifts, Wholesale Aromatherapy, Wholesale Jewelry, Wholesale Home Decor, Wholesale Shoes, Wholesale Bags, Wholesale Handicraft, Wholesale Candles, Wholesale Sarongs, Wholesale Furniture, Wholesale Art, Wholesale Fabric etc. and our Wholesale Buyers Private Branding & Label Services etc. – and much more – by clicking on any of our catalogs in All Our Catalogs link.
So want to see our catalogs and see what you can buy online? Check out our extensive product range. You can browse all of the products we have for sale by browsing all of our online shopping stores catalogs on the side bar.
And if what you are looking to buy can't be found in our own Online Shopping Store Catalogs, don't worry…..we will either source it for you, design it with you, or arrange to have it made by one of our quality vendors!
So find out why we are the Number 1 Online Shopping Stores Website & Sourcing Agency in Bali & Indonesia. Give us a call or send us an email. You will not be disappointed!
We look forward to welcoming you as one of our valued clients.
The Bali Products Team