Shopping for a Bali Wood Carving?
Find out why we are the no.1 online shopping store
worldwide for Bali wood carvings
Shopping for a Bali Wood Carving? Look no further! We sell the very best Carvings from Bali at the best prices. Browse our extensive Bali Carvings catalog. Wholesale & retail. Worldwide shipping. Shop & save!
Many craftspeople, including those selling their Bali wood carvings, have learned the skills from other members in their family. Bali is truly a land of artisans. In fact, in some areas wood carving, jewelry making or furniture construction is actually the local industry.
Bali Wood Carvings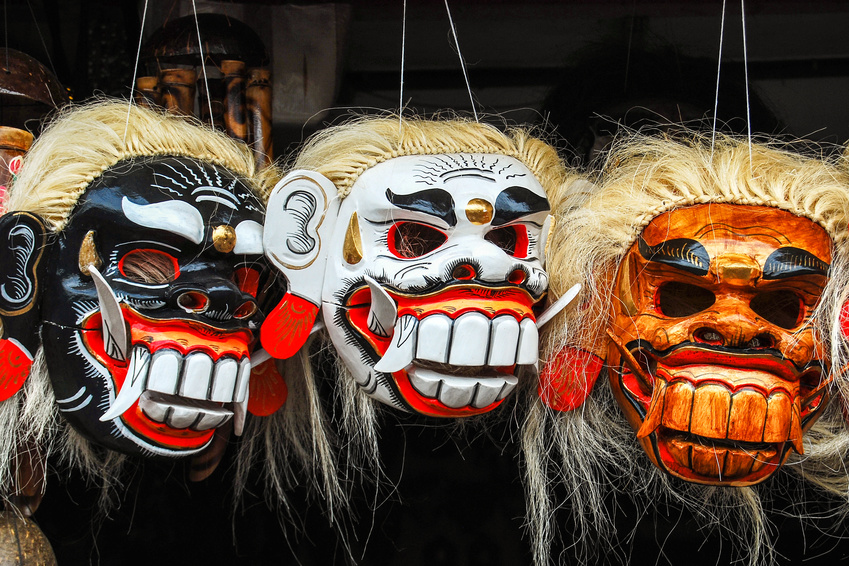 Wood carving in Bali comes in all different styles and themes. Very traditional carvings will mirror the elaborate artwork found in the temples located across the island. Another traditional form of wood carving from Bali includes the use of drift wood and roots that allows the artisan to use the natural shape to enhance the end design.
Wood carving takes various forms. There are massive panel designs that are amazingly detailed works of art. Statues and figurines, both large and small, can feature humans, religious figures and animals.
Other types of Balinese wood carvings include masks. Many of these masks are used in the various ceremonies that are a major source of entertainment and culture in the area. These masks each tell a story and are very elaborate and often very large and ornate. Many are painted with acrylic or oil based paint and then lacquered to a brilliant finish.
You can check out all of the different types of Bali Wood Carvings we sell by clicking on our Wood Carvings Catalog on the side bar.
Traditional versus Modern
Like many aspects of Bali there is a very traditional element of artisans that hold true to their roots. There are also artisans that are more geared towards creating export art items. However, both take great pride in their finished products.
Traditional artisans and woodworkers tend to add incredible amounts of detail to their carvings. Often these include religious images and themes. These particular carvings may be incredibly large by Western standards.
More modern styles of carving are on the minimalistic side. They feature the grains of the woods in the shape and pattern of the sculptured item. These wood carvings from Bali are popular around the world for their clean lines and balance.
You can find out more information about the process of carving in Bali by checking out our Bali Carving and Balinese Carvings pages.
Bali wood carvings design
Depending on the woodworker and his or her style, the designs may be highly imaginative or very realistic. All are handmade so they are each just a bit different from the next. Common themes in highly imaginative carvings include dragons, stylized humans, gods and goddesses as well as dancers with ornate costumes and masks.
Realistic wood carvings may include a range of different animals. Elephants, snakes, horses, birds and monkeys are iconic to the island. You may also find these very real shapes in beautifully stylized pieces, a great combination of imagination and reality. To find out more about the different styles of wooden carvings take a look at the Carved Wooden Bali Handicraft page.
You can check out all of the different types of Bali Wood Carvings we sell by clicking on our Wood Carvings Catalog on the side bar.
Kinds of wood used
Depending on the woodworker's preference there are several ideal woods for this highly specialized art. Most carvings will be of teak, jackfruit, balul or baliwood. Tools used are often very simplistic and very traditional, sometimes passed down through families. The range of beauty found in these Bali products is astounding.
You can find out more information about wooden carving in Bali, and the type of wooden carvings and statutes made, by checking out our Bali Wooden Statue page.
Having Bali wood carvings on display is a wonderful addition to any home. For those interested in purchasing large or small pieces or buying in bulk please check out the links provided on this page. There is also the possibility of having carvings custom made, to find out more take a look at our Custom Wood Products page.
Buy from our wood carvings catalog
You can check out all of the different types of Bali Wood Carvings we sell by clicking on our Wood Carvings Catalog on the side bar.
So want to see our catalogs and see what you can buy online? Check out our extensive product range. You can browse all of the products we have for sale by browsing all of our online shopping stores catalogs on the side bar.
And if what you are looking to buy can't be found in our own Online Shopping Store Catalogs, don't worry…..we will either source it for you, design it with you, or arrange to have it made by one of our quality vendors!
So find out why we are the Number 1 Online Shopping Stores Website & Sourcing Agency in Bali & Indonesia. Give us a call or send us an email. You will not be disappointed!
We look forward to welcoming you as one of our valued clients.
The Bali Products Team