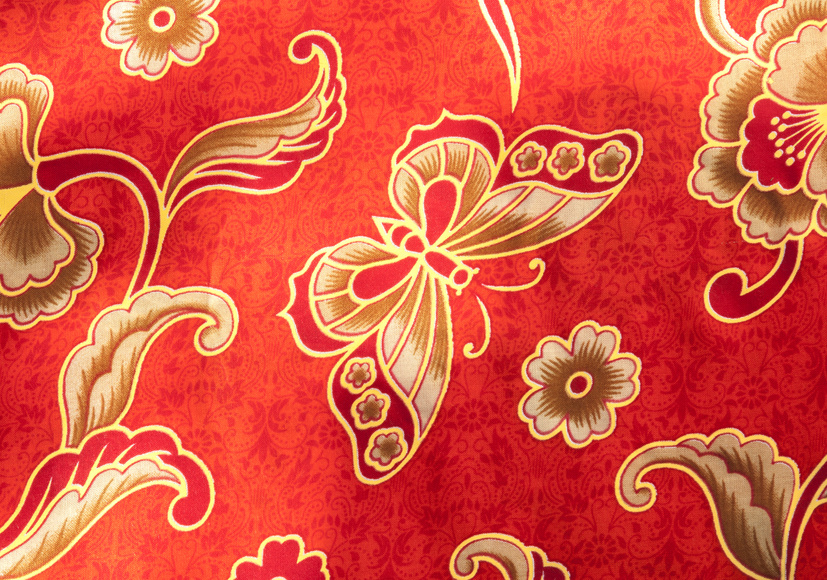 shopping for batik indonesia clothing?
find out why we are the no.1 online shopping store for batik worldwide
Looking for Batik Indonesia clothing? Look no further! Find out why we are the No.1 Online Shopping Store for everything to do with batik worldwide. Great products at great prices. Wholesale & retail. Global shipping. Shop & save!
The word batik means "wax writing", and is a technique of creating patterns on fabric, using wax. It has been part of Indonesian culture for centuries. The early batik styles were worn by Indonesian royalty and families of wealth, and the royal women enjoyed spending their time creating different styles.
Batik Indonesia was originally used to make traditional sarongs. These consisted of a piece of cloth, wrapped around the body. This simple piece of clothing was worn by the Indonesian people in various forms for hundreds of years.
Each island in Indonesia has its own style of batik, from simple earth tone designs, to more elaborate ones incorporating golden threads. These sarongs are still worn to this day, as casual wear as well as formal temple and mosque attire.
As more modern styles of clothing were introduced, the batik Indonesia cloth started to be used to create more western styles of clothing, from shirts, to dresses and shawls.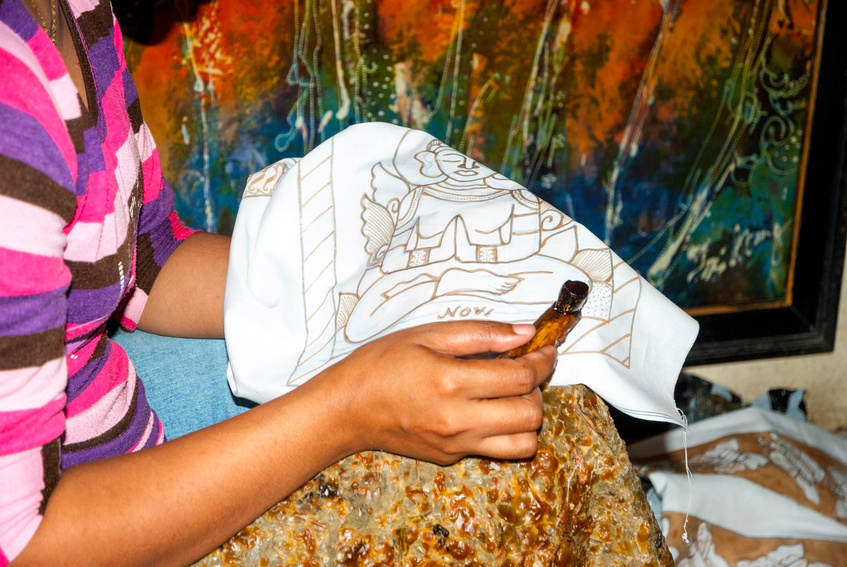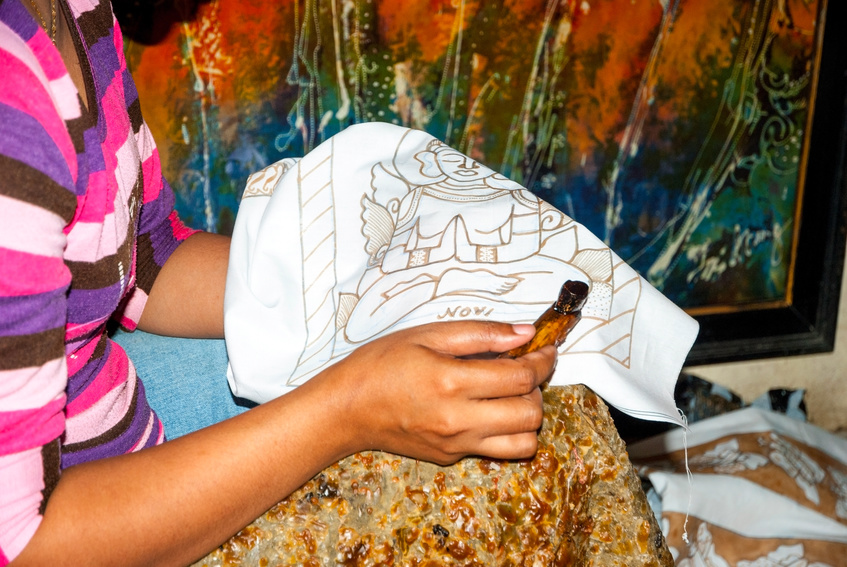 how batik indonesia is made
Batik making is an art form, that requires great skill and patience. It also requires sunshine, in order to dry the material evenly. The process begins by taking a plain piece of cloth, and drawing a pattern on it for the wax to follow. Melted wax, made from a mixture of paraffin, bees wax and plant resin, is then applied on to the pattern. This is done with a variety of different tools, from stiff brushes to stamping tools.
The fabric, with the wax pattern, is then dyed and where the wax was applied, the fabric retains its original color. This process is repeated and finally the wax is removed by scraping or using boiling water, revealing a colorful, uniquely patterned fabric.
In traditional batik Indonesia in Bali, 3 colors are used. Indigo, dark brown and white, representing the 3 Hindu Gods (Brahma, Vishnu and Siva). The patterns used were also very specific and had very clear meaning.
batik patterns
The patterns used in batik Indonesia vary depending on which region they were produced. The colors and fabrics used also vary greatly. However, the dominant theme is based on the nature on the islands. The patterns are strongly influenced by the flowers and trees, as well as the birds and butterflies.
These patterns are repeated across the fabric, and sometimes on both front and back so garments can be worn both ways. This repeated pattern gives a wonderful flow to the fabric, and is a way of checking if it is true batik. There are many machine made versions around, so make sure you check it is the real deal.
You can see the complete range of clothing & accessories we sell – beach clothing, women's/men's/children's clothing, batik clothing, handbags, shoes, belts, sandals, shawls etc by clicking on our Clothing & Accessories Catalog link.
batik clothing
Batik Indonesia can be used to make a variety of clothing. The Indonesian people wear batik shirts as a formal piece of clothing, when working in government offices. These are traditionally worn on Fridays, as a sign of patriotism. This style of shirt can be paired with a plain pair of trousers of a skirt, and looks very stylish.
Dresses can be found in all styles, and are often used to wear for formal occasions, or weddings. There are dresses made of plain colors, with just an accent of batik around the neckline. Or there are full flowing batik dresses. Long figure hugging ones, or short flowing ones. Anything you can find in other fabrics are now available in batik.
Many restaurants and spas use the batik Indonesia fabrics to create uniforms for the staff. This keeps with the traditional Indonesian style, combined with a practical style of clothing for working.
Batik scarves are also available in any color and length. These fashion accessories can be used to brighten up any outfit.
our clothing & accessories catalog
You can see the complete range of clothing & accessories we sell – beach clothing, women's/men's/children's clothing, batik clothing, handbags, shoes, belts, sandals, shawls etc by clicking on our Clothing & Accessories Catalog link.
So want to see our catalogs and see what you can buy online? Check out our extensive product range. You can browse all of the products we have for sale by browsing all of our online shopping stores catalogs on the side bar.
And if what you are looking to buy can't be found in our own Online Shopping Store Catalogs, don't worry…..we will either source it for you, design it with you, or arrange to have it made by one of our quality vendors!
So find out why we are the Number 1 Online Shopping Stores Website & Sourcing Agency in Bali & Indonesia. Give us a call or send us an email. You will not be disappointed!
We look forward to welcoming you as one of our valued clients.
The Bali Products Team