Looking for a wholesale sourcing products & buying agency service
Start your search for a products sourcing agent right here!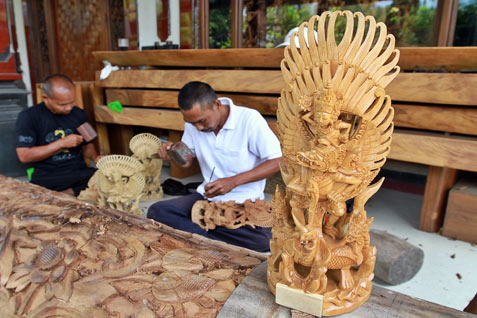 Need help sourcing products, from an experienced wholesale product sourcing agent? Looking to purchase quality products in Bali and Indonesia? Not sure where to begin? Stop Looking. We provide a complete sourcing & buying agency service for overseas buyers interested in finding and buying wholesale finished products at wholesale prices in Bali.
When you are in the import business, you spend a great deal of time looking for wholesale products and suppliers. This time could be better spent in marketing your product at your end. When it comes to sourcing products, let the experts do it for you.
Bali Products is a professional sourcing and buying company, that provides overseas buyers seeking to find and purchase quality wholesale products with a complete one-stop wholesale product sourcing and buying agency service.
As a sourcing agent for wholesale products, we will seek out and find quality manufacturers and wholesale products to meet your product specifications.
As a buying agent, we are able to purchase on your behalf any products to ensure the best wholesale prices, terms and conditions. Our aim is to make finding and buying products in Bali and Indonesia as problem free as possible.
You can see the complete range of all of the different types of Wholesale Products we sell directly online – Wholesale Fashion, Wholesale Clothing, Wholesale Jewelry, Wholesale Home Decor, Wholesale Handicraft and Wholesale Furniture etc, and our Wholesale Buyers Private Label Services etc and much more by clicking on any of our catalogs on the side bar.
How it works
All you need to do is let us know what types of products you need. You can either take a look at our own extensive online wholesale product catalogs to see what is available to buy at wholesale from Bali and Indonesia. Or you can send us an email, or fill in the contact form on this website and tell us what you are interested in.  If you are planning to come to Bali to see what is available as ready made stock, we can arrange a wholesale products buying trip while you are here.
This buying trip can include visits to product factories and manufacturers on the island. This is always interesting, to see how things work, and what kind of sourcing products are available. To find out more about the types of product manufacturers you could see, please take a look at our Manufacturing Sourcing page.
Should you choose not to come to Bali or Indonesia, we can act as your local on-island sourcing products agent to negotiate and purchase wholesale products from these suppliers, on your behalf. Alternatively, if you have suppliers or manufacturers already in Bali or Indonesia, we will act on your behalf as your on-island agent and arrange for the placing of an order, payments, quality control and inspection, and shipping of your product order.
To find out more about the wholesale sourcing and buying services we offer wholesale buyers sourcing products from Bali & Indonesia, please take a look at our Wholesale Sourcing and Buying Services.
Services we offer for sourcing products
We offer a wide range of sourcing products services to our clients, and can accommodate all needs. We will help you source the right manufacturing facilities to suit your needs. We have connections with several manufacturers in Bali and Indonesia as a whole. We only work with manufacturers that meet our very strict requirements for staff conditions as well as quality
If you are interested in creating your own designs, we will help you to order samples, as well as source swatches of fabric for you to choose from. We will liaise with the manufacturers on your behalf, and provide regular updates on the process of your order.
We also offer a final in-house Quality Control service once your goods are ready to be shipped. We will oversee packaging and inform you of the tracking code once the products have been shipped.
To find out more about the quality control and export services we offer wholesale buyers sourcing products from Bali, please take a look at our Bali Quality Control and Shipping Services.
Types of products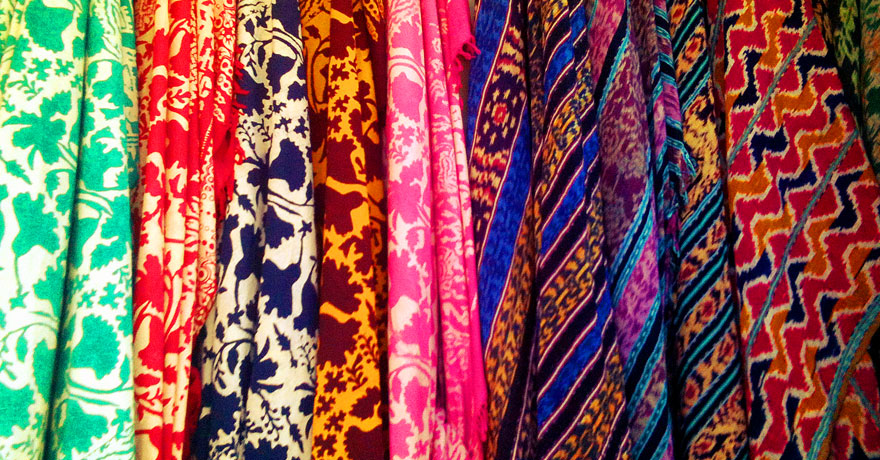 We have access to all kinds of different products in Bali as well as other parts of Asia. Bali is a great base for dealing with other Asian countries. The most popular type of product that people look for in Asia is clothing. Some great fabrics and designs can be found, at great prices.
To find out more about the different types of clothing that can be found and sourced from Bali, please take a look at our Apparel Sourcing, Fabric Sourcing and Garment Sourcing pages.
Other products that can be sourced from here include furniture, home wares and gift items.  There are different styles from the different islands in Indonesia as well as other parts of Asia, and to find out more, please take a look at our Asia Products and Indonesia Products pages. There are some great styles available, as well as the chance to create your own unique designs.
To learn more about  customizing your own products to meet your own designs and product specifications, please take a look at our Custom Made and Design Services.
We can do the sourcing of products for you, and we offer a greta service. But not all sourcing agents are the same.  To find out more about what to look for in selecting a sourcing company, please take a look at our Product Sourcing Companies page.
The widest range of online shopping stores catalogs
So want to see our catalogs and see what you can buy online? Check out our extensive product range. You can browse all of the products we have for sale by browsing all of our online shopping stores catalogs on the side bar.
And if what you are looking to buy can't be found in our own Online Shopping Store Catalogs, don't worry…..we will either source it for you, design it with you, or arrange to have it made by one of our quality vendors!
So find out why we are the Number 1 Online Shopping Stores Website & Sourcing Agency in Bali & Indonesia. Give us a call or send us an email. You will not be disappointed!
We look forward to welcoming you as one of our valued clients.
The Bali Products Team