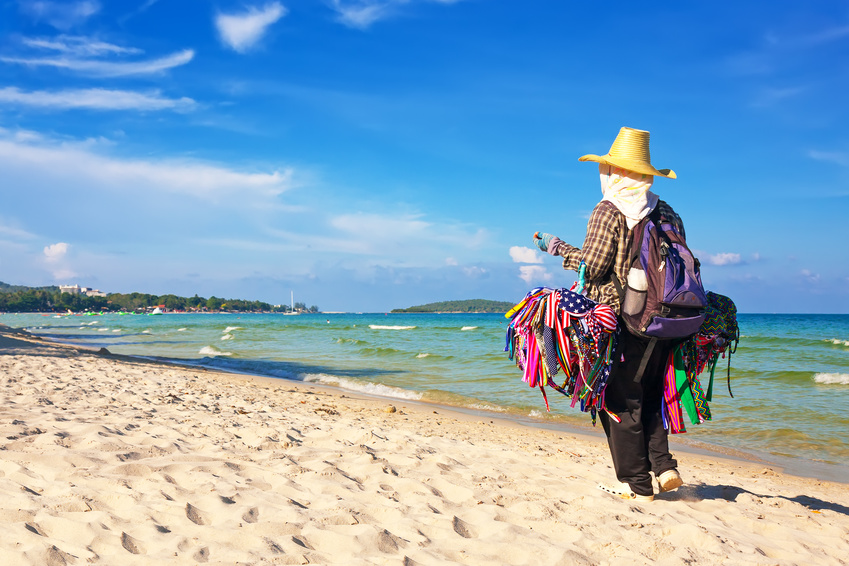 Looking For Bali Tropical Jewelry To Sell In Your Jewelry Store?
Find out why we are the No.1 Online Shopping Store worldwide for everything jewelry
Shopping for Bali Tropical Jewelry? Look no further! We sell the widest range of jewelry on the web. Check out our comprehensive Jewelry Catalog. Great prices. Wholesale & retail. Global shipping. Shop & save!

Bali is a tropical island, where the sun always shines, and the ocean is an invitingly deep blue color all year round. Coconut trees line the streets and frangipani flowers are blooming everywhere, infusing the air with their wonderful scent.
All of these elements can be found in Bali tropical jewelry so that you can infuse some creative island looks in to your wardrobe. Even when you are not on holiday, the bright, flamboyant designs will help lift your spirits and put you in a holiday mood.
Jewelry from Bali can be made of just about anything, and the Balinese are particularly skillful at using their natural tropical resources to create wonderful works of art. The beaches provide amazing treasures to be used in designing Bali tropical jewelry. Sea glass, shells and pearls can all be found in the ocean and transformed into beautiful jewelry.
Coconuts are a wonderfully refreshing fruit, and the shells can also be used to create pendants, earrings and beads.
You can check out all of the different types of Jewelry we sell – wire jewelry, wood jewelry, copper jewelry, coral jewelry, enamel jewelry, resin jewelry, seashell jewelry, bronze jewelry, brass jewelry etc. and more by clicking on our Jewelry (Non-Silver) Catalog link.
Sea shell Bali tropical jewelry
Sea shells come in a variety of shapes and colors, from the blue green color of Paua shell, to the plain white mother of pearl shell. There are also great shapes, like the conch shell, which make for amazing pendant designs. Anything from pendants, to bracelets to earrings can be created out of this natural material, and this type of Bali tropical jewelry looks great when worn with any kind of outfit.
Mother of pearl is naturally white or black, but can also be dyed other colors. There are some great Bali tropical jewelry earrings available using very bright pinks, greens and yellows. This shell can be cut in to any shape, and looks great with a sterling silver or brass bezel , or even simply drilled and hung from an ear wire.
Paua is renowned for its deep scintillating blue green and turquoise colors. It is often referred to as the opal of the sea due to the depth of the color. This shell makes stunning jewelry and looks particularly beautiful when set in sterling silver, as the bright silver brings out the bright hues of the shell.
coconut tropical jewelry
Coconut tropical jewelry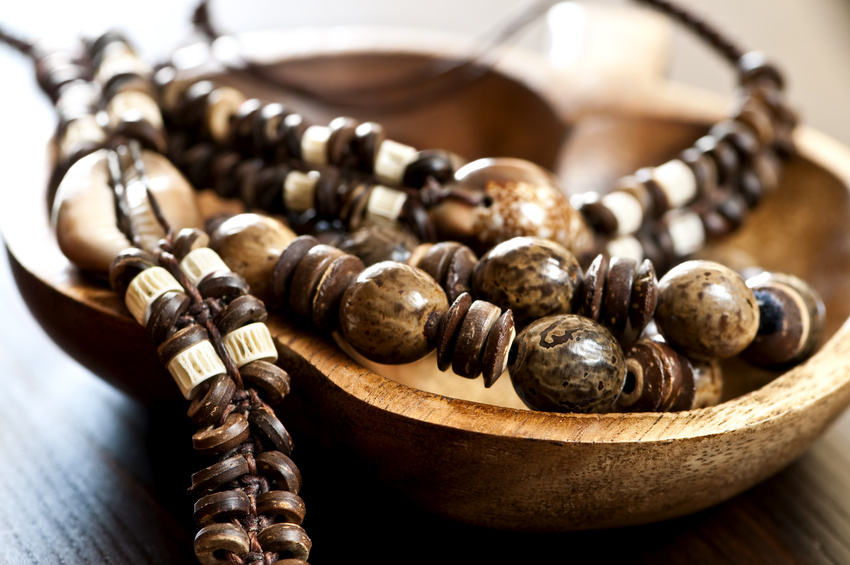 Coconut trees grow in abundance in Bali, and the Balinese make use of every single part of it. The young coconuts provide a refreshing drink in the hot weather, and the older fruit is used to make grated coconut for the many sweet delicacies.
The shells of the older fruit are not thrown away, but rather taken by the talented artisans and carved in to various shapes and designs. These are then used for Bali tropical jewelry. Round pieces, with intricate cut out designs hang from simple ear wires. Other pieces are set in silver bezels and hang from a silver chain.
Cuffs can also be created using the natural curve of the shells, and look great either plain, or with some silver highlights. This natural wood has a golden brown color, with a beautiful grain that brings a wonderful element to any piece of jewelry.
Pearl jewelry
Pearls are cultivated in Indonesia in several pearl farms, and can be found in various sizes and shapes. These pearls can be used to create various pieces of Bali tropical jewlery, from necklaces and bracelets, to earrings.
The pearl necklace is a classic piece of jewelry that will never go out of style. A simple string of pearls worn close to the neck, or in a long strand brings a touch of class to any outfit.
Pearls also can be set as stud earrings and look very stylish. Longer earrings can be created by wire wrapping a few smaller pearls on silver wire, and hanging them from an ear wire. Combining several colors on one earring is a fun way of creating a tropical look.
Earring sea shell jewelry can be created out of any kind of shell. There are many varieties available made of very thin lightweight shells, that have been dyed a whole range of bright colors. These are particularly popular with the younger girls as they are so light, you barely feel them hanging from your ears. The bright colors bring vibrancy to any outfit, and look great when worn with a sarong dress to the beach.
Flat shells can be set behind a cut out metal work design so the shell peeps through and gives an interesting effect. These can be made in to stud earrings, or hung from French wires. The black shell looks particularly stunning when set behind a sterling silver cut out design. Some beads can be added for extra detail, and look great when worn with a simple evening dress.
Our jewelry catalog
You can check out all of the different types of Jewelry we sell – wire jewelry, wood jewelry, copper jewelry, coral jewelry, enamel jewelry, resin jewelry, seashell jewelry, bronze jewelry, brass jewelry etc. and more by clicking on our Jewelry (Non-Silver) Catalog on the side bar.
So want to see our catalogs and see what you can buy online? Check out our extensive product range. You can browse all of the products we have for sale by browsing all of our online shopping stores catalogs on the side bar.
And if what you are looking to buy can't be found in our own Online Shopping Store Catalogs, don't worry…..we will either source it for you, design it with you, or arrange to have it made by one of our quality vendors!
So find out why we are the Number 1 Online Shopping Stores Website & Sourcing Agency in Bali & Indonesia. Give us a call or send us an email. You will not be disappointed!
We look forward to welcoming you as one of our valued clients.
The Bali Products Team