shopping for cotton sarongs?
find out why we are the no.1 online shopping store for sarongs worldwide!
Looking for Cotton Sarongs? Then look no further! Find out why we are the No.1 Online Shopping Store worldwide for every type of Sarong you could want. Great products at great prices. Wholesale & retail. Global shipping. Shop & save!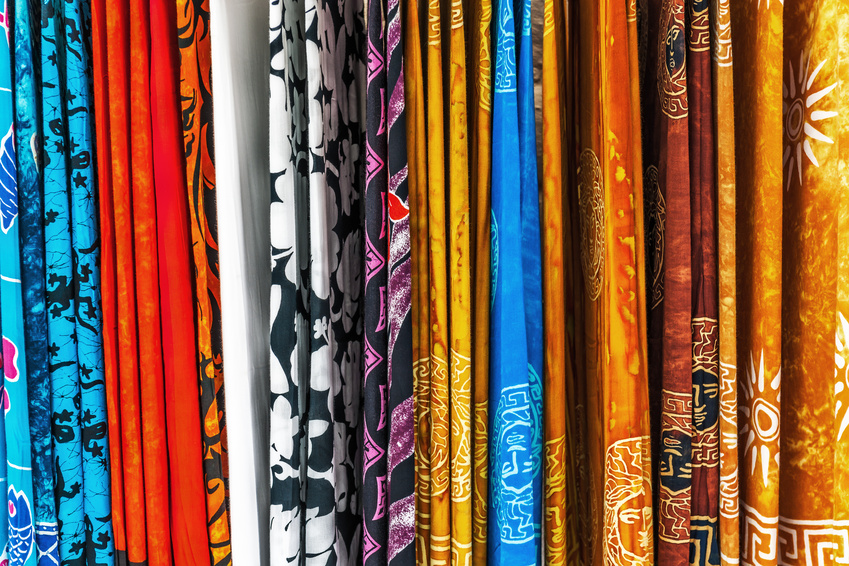 When you walk the streets of Bali, or go to the beach, you cannot help but notice the amount of shops selling cotton sarongs. This piece of cloth is the most useful thing to own while you are in Bali. It can be worn to the beach, used as a towel, and even dressed up to wear out in the evening.
The reason for the abundance of sarongs in Bali is due to its long history in the region. This simple garment used to be the only clothing the Balinese people wore. If you venture out in to the villages, you will still see many people wearing them to this day. The older Balinese women still use the old style of wearing a sarong on the bottom half of their bodies, while leaving their chests bare.
advantages of cotton sarongs
Sarongs come in a variety of fabrics, from 100% cotton, cotton blend, and rayon. The most popular fabric though is cotton, being a natural fiber, it is hypoallergenic. This means that it is suitable for people with allergies, asthma, and sensitive skin. The fabric feels soft against the skin, and keeps you feeling cool. You are less likely to perspire when wearing cotton.
This wonderful fabric is durable, withstanding many washes. It also absorbs moisture, so is perfect to take to the beach, in place of a bulky towel. Cotton sarongs are very lightweight, so easily fold up small, to be put in to your bag. They can be used to lie on the beach, tied around your waist as a skirt, or worn as a dress.
sarong patterns and colors
As far as patterns and colors are concerned, the choice is literally endless. You could have a cotton sarong to match every bathing suit you own. There are flowered patterns, solid colors, tie dye, batik. Whatever you can think of, it is available.
The methods for creating these patterns also vary. There are ones that are mass produced using machines, but there are also ones that are created by hand using time honored ancient techniques. These are made using natural dyes, and are very time consuming to create. These beautiful works of art, can be styled in to a stunning evening dress. Or some people use them as wall hangings, to decorate and bring color to any room.
You can check out all of the different types of Sarongs we sell – Dress, Beach, Mens, Tie Dye, Cotton, Batik etc. by clicking on our Sarongs Catalog link.
traditional sarong motifs
Traditionally, the Balinese used to wear batik cotton sarongs. The process of making these patterns involved drawing the pattern using wax, and then dying the fabric. The dyes used were natural dyes, and only 3 colors were used. Brown, indigo and white. These three colors represented the three main Hindu Gods and so had great religious significance. The patterns consisted of repeated lines or shapes.
The simple batik sarongs are usually worn around the house. The more ornate batik styles are used to wear to the temple or for special ceremonies. These can be in all sorts of colors, and tend to be the more regal colors such as purple, yellow, and red. Women wear these with lacy kebaya tops and accessorize with gold jewelry.
modern sarong motifs
The modern motifs used to decorate cotton sarongs are mostly based around the theme of nature. Animals, sea-life and flowers are all common designs that are used. The most popular animal design is the gecko. This is a small lizard that can be found everywhere in Bali. They mostly can be seen on the wall, ready to protect us from mosquitoes.
As well as geckos, you can also find sarongs printed with butterflies, birds, fish and frogs. The colors used for the modern style of cotton sarongs are much more vibrant. Just about any color and color combination is available.
our sarong catalog
You can check out all of the different types of Sarongs we sell – Dress, Beach, Mens, Tie Dye, Cotton, Batik etc. by clicking on our Sarongs Catalog link.
So want to see our catalogs and see what you can buy online? Check out our extensive product range. You can browse all of the products we have for sale by browsing all of our online shopping stores catalogs on the side bar.
And if what you are looking to buy can't be found in our own Online Shopping Store Catalogs, don't worry…..we will either source it for you, design it with you, or arrange to have it made by one of our quality vendors!
So find out why we are the Number 1 Online Shopping Stores Website & Sourcing Agency in Bali & Indonesia. Give us a call or send us an email. You will not be disappointed!
We look forward to welcoming you as one of our valued clients.
The Bali Products Team