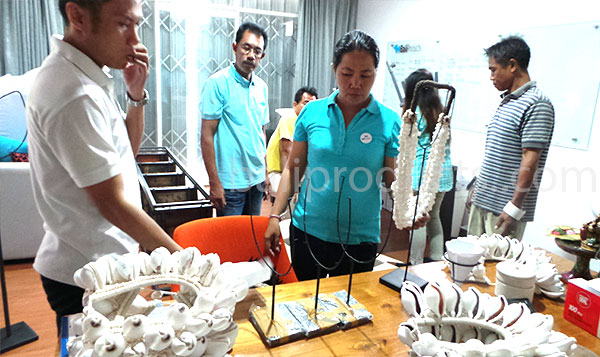 Looking for a Bali exports & quality control
services agent for your Bali order?
Your search for a Bali exports &
quality control service begins right here!
Looking for a Bali Exports provider? Bought a lot of Bali products and not sure how to export them from Bali? Need help to stuff your container to package your products safely and reduce breakage? We provide a complete one-stop Exports, In-House Quality Control & Shipping service for overseas buyers interested in exporting products from Bali.
We will make sure when you open your container your Bali products arrive, as per your specifications, and in one piece. And even better than that, we will make sure you get your container!
See "How It All Works" Below:
Our quality control service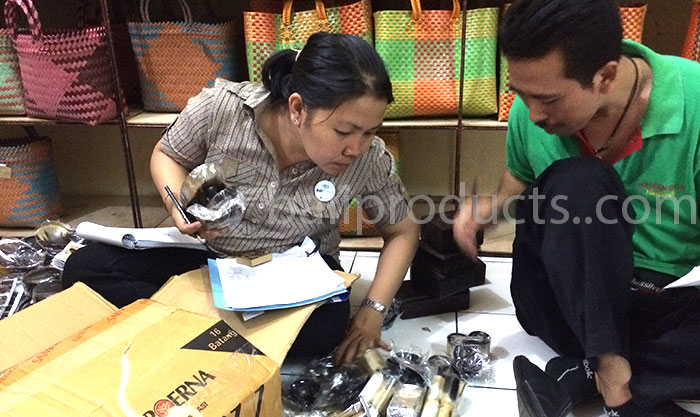 Once we have an agreed master sample, the next step is to manufacture it to quality standards. Manufacturing products in Bali could not be easier when you use the In-House QC services of Bali Products.
We provide the following In-House QC final production run services:
Production planning & schedule meetings with the vendor
Development of Production Control Records
Review of PCR and production teams compliance
Development of Bill of Material
Development of final PCR and BOM for production runs
Inspection of all raw and finished material components
Regular QC review of each item
QC inspection of product consistency
QC inspection of color, shade and structural integrity
QC inspection of workmanship, pre and post finishing
Review of finished products
Status and production progress reports sent weekly
Our packaging service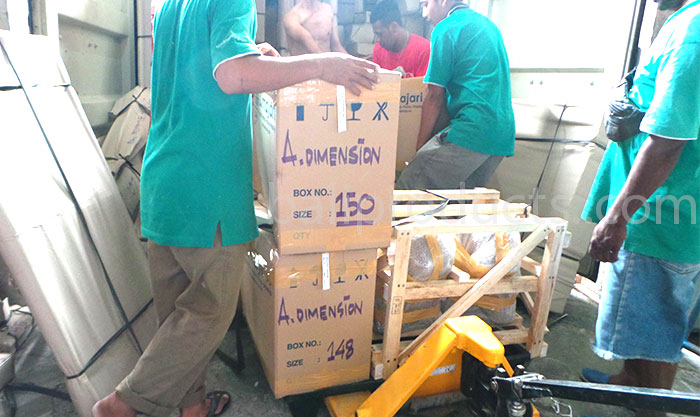 Now that your product numbers, quantity, and quality are correct, the last thing you need is to open the container and find your goods are damaged. The key to having your products arrive undamaged at your door is careful packing of both individual items, and of the container. We supervise the packing of your items and the container, from the first piece to the last. When you use our Bali Exports Service we make sure that your products are properly packed and placed in the container to minimize the risk of damage during transit.
Our shipping service
No one wants a problem with cargo and shipping delays or shipping documentation. We co-ordinate with our shipping company, or yours, to insure that your container or cargo is handled correctly, and is loaded on the ship as scheduled. We also make sure all Bali shipping, cargo and export documentation is in order and filled out correctly, to avoid any possible export delays on shipment, or import delays on arrival.
To find out more details about specific cargo instructions from Bali and Indonesia, please take a look at our Cargo Indonesia, and Bali Cargo pages.
Our export services
Exporting products from Bali could not be easier when you use the professional services of Bali Products. As part of our Bali Exports Service, we provide the following overseas cargo, shipping & export services from Bali:
Selection and inspection of the packaging material components.
Supervision of individual item wrapping and packing.
Review stowage procedure and plan any necessary co-loading with the shipper.
Supervision of stuffing of the items into your container.
Review most cost-effective method of moving your products.
Review all available freight options with you from Bali and provide you with the best available recommendations.
Review and plan out all logistical matters concerning your consolidations.
Review loading report with shipper and forwarder to assure that the Bill of Lading and Commercial Invoice are accurate.
Review all shipping details and paperwork to make sure everything is ok.
Review all procedures concerning the forwarding of documentation is done in a timely manner.
Communicate with you in regard to the status of your shipment.
For more details about exporting from Indonesia, please take a look at our Indonesia Export page.
Our Bali exports & quality control service fee
Export & Quality Control Fee: If you would like Bali Products to act on your behalf and look after your order, then we will carry out all the steps in the order process, from placing the order, arranging for master sample production, quality control inspection of final production runs, product collection, paying for the order, and packing and preparation for shipping of these goods on your behalf, at a rate equal to 13% of the invoiced value of the items.
We will send you a signed billing sheet specifying the date, the activity and the amount of time we spent carrying out packaging, shipping/cargo, and export work on your behalf.
Shipping Fee: This fee amount is not inclusive of the shippers and freight fees, which are additional, and paid to the shipper.
How to hire us
You can contact Bali Products for a competitive quote in regard to our Bali Exports, Quality Control & Cargo Services by calling or contacting us through our contact form.
The process of quality control, export and shipping from Bali could not be easier. We look forward to partnering with you to check and export your products and cargo from Bali in the safest and most cost efficient manner.
The widest range of online shopping stores catalogs
So want to see our catalogs and see what you can buy online? Check out our extensive product range. You can browse all of the products we have for sale by browsing all of our online shopping stores catalogs on the side bar.
And if what you are looking to buy can't be found in our own Online Shopping Store Catalogs, don't worry…..we will either source it for you, design it with you, or arrange to have it made by one of our quality vendors!
So find out why we are the Number 1 Online Shopping Stores Website & Sourcing Agency in Bali & Indonesia. Give us a call or send us an email. You will not be disappointed!
We look forward to welcoming you as one of our valued clients.
The Bali Products Team