Bali Travel Guide
The internet is a good place to start looking for a comprehensive Bali travel guide. It will certainly help to plan your vacation or business trip. This beautiful island that is actually a province of Indonesia is a cultural paradise just waiting to be explored.
Bali Travel Guide
Travel to Bali is now very simple and convenient. The Bali airport is centrally located in Denpasar, the capital city of the island. However, because of the small size, it is within very minimal driving distance of most of the major cities.
Finding flights to Bali from larger international cities is rarely an issue. There are direct flights from many cities in the Middle East, Australia, New Zealand, Europe, United States, England and several Asian countries. Connecting flights from other destinations are easy to coordinate to this relatively new tourist hot spot.
Things to know about getting around
Once you get to Bali travel options increase depending on how mobile you want to be. Lots of people rent scooters or mopeds to tour around. These are very easy to drive, safe and easy to find parking no matter where you may go.
In addition, you can also hire a vehicle or rely on public transportation. There are buses through the major tourist cities and between cities which is a great stress free way to travel.
To see the entire province you have several options. There are helicopter tours, guided car and bus tours and even boat tours along the coastal areas. There are excellent hiking opportunities as well if you want to up close and personal with the animals and plants of the region.
Temperature and climate
The beauty of this area is that it is possible to travel Bali year round without having to worry about any really bad seasons. The typical temperature is between 70 and 95 Fahrenheit throughout the entire year.
There are some rainy months, from December to March, but the rain occurs most frequently at night with clear, warm days. The mountainous areas, particularly around the artisan areas of Ubud will have more rain and clouds throughout the year. Higher elevations tend to chill off more at night but still nothing that you would consider to be cold if you had a light jacket or sweater.
Major attractions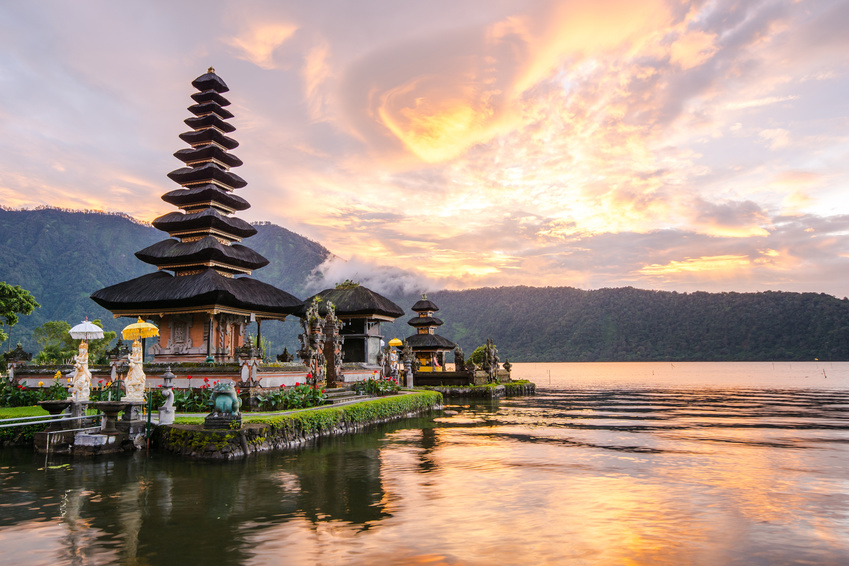 It is hard to just pin down one or two things that make Bali so special. However, most people enjoy taking in a variety of different attractions. The ceremonies and festivals are very popular with everyone and provide a great look at the many cultures in this area.
You will also want to see the volcanoes and spend some time relaxing or strolling on the amazing beaches. This is an area alive with animals, birds and exquisite flowers and plants that is truly memorable.
There are thousands of Temples and palaces to visit, most which are open to the public. There are also several different museums and art galleries that are perfect for spending a day or two exploring.
Shopping for Bali products, fine dining, wonderful hotels and lots to see and do for evening entertainment really make this a perfect place to spend some time. The locals and hotel staff will always be able to keep you up to date with what is going on in the area. So, while a Bali travel guide is essential, don't overlook local guidance for the best adventures and experiences.
Visit Bali
Planning your trip should start with finding out what is available through a Bali travel guide. To help you we have provided a variety of different links on our website to get you started.
We look forward to seeing you soon.
The Bali Products Team