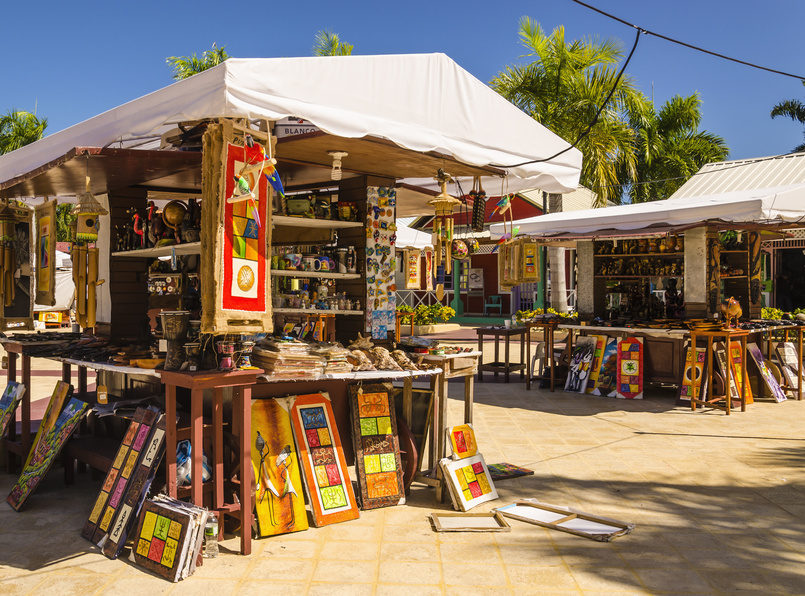 Buy art products direct from our wholesale online store & save!
Find out why we are the no.1 online shopping store for everything to do with Bali art
Shopping for Art Products? Look no further! We sell the very best Art, Pictures & Paintings from Bali at the best prices. Browse our extensive Art catalog. Wholesale & retail. Worldwide shipping. Shop & Save!
Art is a form of expression, that can take many different forms. Painting, sculpting and even music are all ways of expressing art. Within these categories, there are many ways of interpreting the styles, and every person has their own particular taste when it comes to art. It is a very subjective medium, which allows artists to explore and create without boundaries.
Indonesia is home to over three hundred ethnic groups, and each culture has its own unique art products. Children learn to dance from a very young age, and perform in religious ceremonies. Ancient art skills such as weaving, sculpting and metal work are all passed down from generation to generation.
All of these art products are made by hand, and make great display items for any home, villa or hotel. The distinct styles are very unique to this region, and cannot be found anywhere else in the world.
You can check out all of the different types of Bali Pictures, Bali Paintings & Bali Art we sell by clicking on our Pictures, Paintings & Art Catalog on the side bar.
Textile art products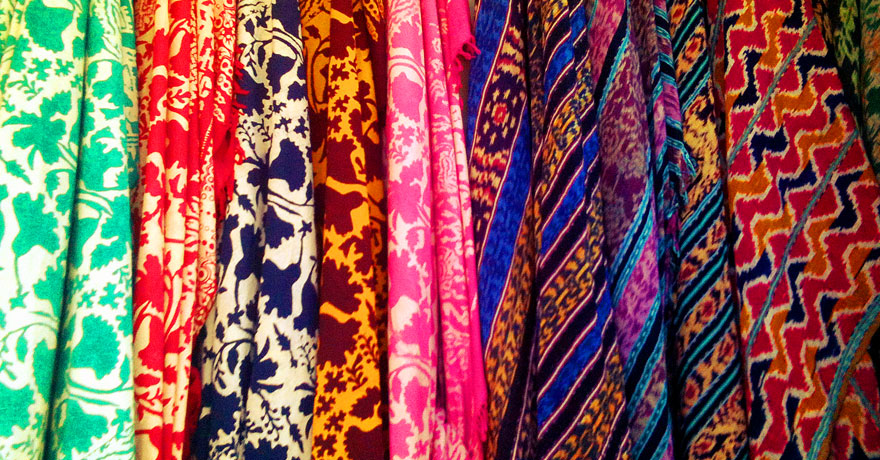 Indonesian textile art products represent the rich cultural heritage of the region. There are various methods employed to create these textiles. The most famous style is batik. This is created by drawing designs on the fabric with wax, and then placing it in to several dyes, until the desired color is achieved. Once the color is there, the wax is removed, to reveal the design underneath.
Batik textiles can be found in many different styles and colors and can be used to make clothing, as well as well as wall hangings. Other styles include various weaving techniques. There are double weave ikat designs made in the Nusa Tenggara islands. These take months to create and the end result is truly amazing. They can be used as wall decorations, or soft furnishings.
The colors, shapes and designs used on these textile art products all have special meanings within the culture that they were created. They are used to celebrate certain rites of passage, such as births, deaths and marriages.
Handicraft art products
Handicraft products have been developed from the use of every day household items that were decorated and used for ceremonial purposes. You can find some amazing wood and stone carvings, that were originally created to guard the temples, but now are sold in many different forms for decoration purposes.
Masks and puppets play an important role in Indonesian performance art, with the most famous being the wayang kulit. These are puppets made from leather, and used to perform shadow puppet shows. The puppets can be found in various forms, and make great decorations. Highly decorated masks also make great wall hangings.
All of these products are made using the natural resources found on the islands, such as wood, bamboo, rattan and grasses. Natural dyes are used to give the pieces color and bring them to life.
You can check out all of the different types of Bali Pictures, Bali Paintings & Bali Art we sell by clicking on our Pictures, Paintings & Art Catalog on the side bar.
Musical art products
Music plays a very important role in every day life in Indonesia. There are many musical instruments that are unique to this region. Bali is well known for its Gamelan, which looks similar to a xylophone, but uses a different note structure. In the villages in Bali, you will hear the sounds of gamelan wafting over the rice fields as the groups practice their music for any upcoming ceremonies.
Gamelan instruments are beautiful pieces, decorated in red and gold, and the sound has an extremely rich tone. Bamboo flutes are often used in combination, as well as large golden gongs. Angklung is an instrument native to Java, and is created out of several pieces of bamboo, which resonate when struck. Three or more performers play together to create melodies.
If you are a music lover, you will greatly enjoy exploring all the different musical instruments to be found in this country.
Our Bali pictures, paintings and art catalog
You can check out all of the different types of Bali Pictures, Bali Paintings & Bali Art we sell by clicking on our Pictures, Paintings & Art Catalog on the side bar.
So want to see our catalogs and see what you can buy online? Check out our extensive product range. You can browse all of the products we have for sale by browsing all of our online shopping stores catalogs on the side bar.
And if what you are looking to buy can't be found in our own Online Shopping Store Catalogs, don't worry…..we will either source it for you, design it with you, or arrange to have it made by one of our quality vendors![/vc_column_text]
So find out why we are the Number 1 Online Shopping Stores Website & Sourcing Agency in Bali & Indonesia. Give us a call or send us an email. You will not be disappointed!
We look forward to welcoming you as one of our valued clients.
The Bali Products Team[/vc_column][/vc_row]